Writing is an art form but at the same time, it's also an expression of self. Sure, there will be times when writing can be heavily influenced by the material you read, but at the end of it, you are also creating an amalgamation of yourself as well as the influences you've had. Of course, writing a blog can have some very different connotations because blogs started out as personal things. In the long run though, writing is still writing, it just depends on the style you write for your blog, so if you have no idea how to get started, here are some cool ways to write for that blog of yours.
10. Write truthfully
For bloggers, it can be tempting to remain on the fence when writing new entries. The easiest way to gain a solid fan base is to remain truly neutral, but the thing here is that you won't be getting any new readers any time soon. Of you want to generate some buzz for yourself, you'll have to be truthful and willing to blow the whistle on stuff that doesn't sit well with you. Just pen down the truth as you may see it, and make sure to do the right research so that your opinion remains grounded.
9. Take the time to research
There's nothing worse than a babbling idiot especially on the Internet. At the end of it though, a lot of people end up breaking this rule over and over again because it is so much easier to lie than it is to check sources. The number one key to make sure you don't end up sounding like the village idiot is to keep researching on the subject you're good at.
8. Keep in touch with your influences and sources
Keeping current is of the utmost importance in writing. Unless you plan on making a fantasy novel, or your posts are more of a personal nature, you'd better keep in touch with the people that got you into writing in the first place. At the same time, you'll also have to keep track of the many different news updates that are sure to keep popping up.
7. Keep a clear idea of what you want to write
Remember that rambling idiot problem that you might face someday? Well, there's another edge to that problem, and that comes with being oblivious to what you want to write. Before you sit down and start penning down your ideas, make sure that you have a grasp of where they're leading to. As opposed to a scattershot article, you'll have a clear and concise piece that people are sure to enjoy.
6. Don't be too high minded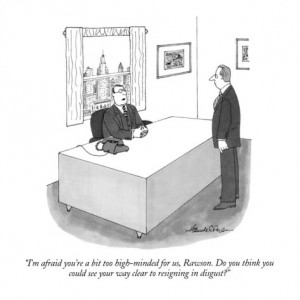 Often, in the scramble to seem like a more intellectual writer, we grab at the dictionary to most highfalutin word we can find to describe something. This is not a great way to write as you effectively alienate your reader, and you also inadvertently call them dumb. Writing like that is sure to get your stuff blown out of the net. You know a great example of a man who wrote simply but still appealed to thousands of people? Ernest Hemmingway.
5. Help your Readers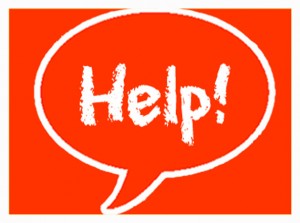 At some point, it might be tempting to start writing stuff that is supposed to solve problems but end up being long winded instruction manuals. Instead of trying to write that long how to on how you can fix certain programs and such, explain to them how these things function, how they can malfunction, and provide a concise list of how to tackle the problem. If you overload a reader with too much, they're sure to disregard your post.
4. Let the information spill out of your brains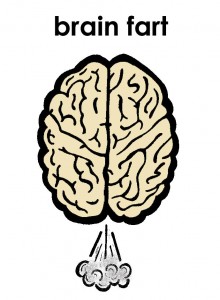 This one should be simple enough to follow, because all it requires you to do is to write. Never mind the editing steps, disregard the need to judge your own work. Instead, write down everything you know quickly and form it into the post that you want it to be. Whether it's an opinion column or a review just write about it until you have your post.
3. Once your brain's done spilling burn the results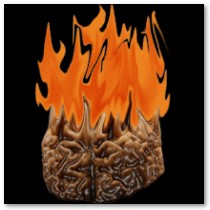 That's right, all the stuff you just wrote down have to be burned and purged. There's no way that first drafts become perfect, which is why you need to start setting fire to it through self-criticism. Scan it up and down for any grammatical errors, problems with logic, or maybe faulty facts. Any way you can analyze your work is a great way to perfect your imperfections.
2. Be Entertaining or Informative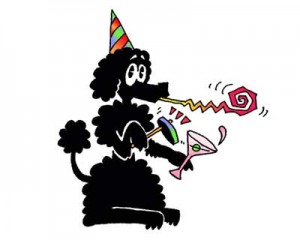 Blogs are usually a great place to be entertaining, and at the same time, you can also be informative. Combining these two little tidbits is sure to result in some cool pieces. This is because people love a good article that is grounded in reality. For a great example, just check out the oatmeal dot com or even Stephen Colbert.
1. Stop Trying to Write Cool

That's right, in order to write cool, you're going to have to stop pretending to be cool. There's no style or method that you can use to seem like you're a cool writer. Just look at Anthony Bourdain and his snide yet funny observations of cooking. He doesn't write like that because he's pretending; it's actually because that's the way his thought processes go. Instead, drop all your pretentions and start writing like yourself.