HTML5 is a language that is used in creating websites. It is easier to use as it has shorter coding. Creating html5 website templates make it more convenient to create various websites. When you have your template, you just have to edit specific information and a new webpage is created. This is faster as you don't have to enter the coding for each site that you make. If you are not that familiar with coding or you do not have much free time to do the design, there are several website templates that you can download online without spending anything. Take advantage of these free templates and use them on your website. These templates are easy to edit so you should not have any problems customizing them.
10. 2expertsdesign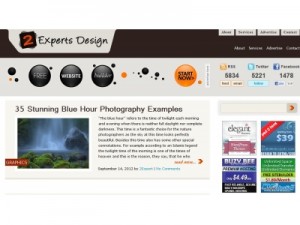 2expertsdesign offers high quality and cost effective services including website design and development, logo and identity design and search engine optimization. The site also offers articles that people who are into web designing or SEO may find helpful. Furthermore, you can take advantage of the 40 free and professional looking web templates posted on the site. Some of these web templates include café, car club, music, vintage and web lab.
9. DesignrFix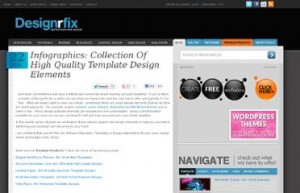 This website is a good source of information and tutorials about graphic and web designing. It is run by professional designers who would like to share their knowledge and skills to everyone. Posted on the site are 40 magnificent and free website templates that you can download. Some of the designs available are pet clinic, clocker, Zen, horse club and artisan.
8. Pixel2PixelDesign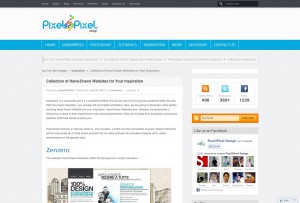 Pixel2PixelDesign is a website that offers various services including web designing, graphic designing and logo designing. It also offers open source development, content writing, PPC, as well as search engine optimization. They have a team of professional designers, programmers, writers and online marketers. The site also provides a collection of web templates that you can download for free. From modern to vintage, simple to more intricate, you will find the web template that would suit your needs.
7. Design Float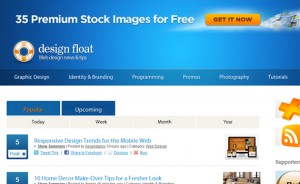 Design Float is a website that contains web design news and tips that are helpful for those who are into web designing whether for fun or for professional use. Aside from web designing, it also offers information and tutorials on programming, branding and graphic designing. It offers a list of free web templates from different sites. Some of the templates that you can use without a cost are airline company, hosting site and photography web template.
6. DesignReflect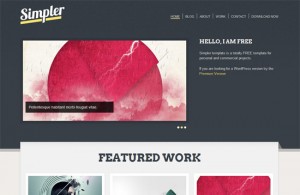 DesignReflect is a blog that contains useful information on web design and coding. Read articles and check out tutorials that would enhance your knowledge and skills in these areas. Furthermore, it provides a collection of the best free web templates from various sites. Whether you need a web template for mobile application, spa or fashion, you will find the template that would be perfect for your needs. Most of all, you can get it for free.
5. FreshDesignWeb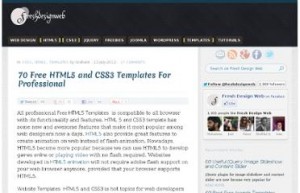 FreshDesignWeb is a website that was started in 2010. It offers several free, as well as premium web templates that you can use. It also offers tutorial on coding using different languages, Illustrator and Photoshop. Get your easy to edit web template from the site and enhance your own skills in designing and coding without spending anything.
4. 1stWebDesigner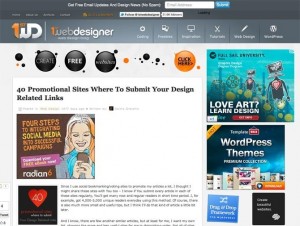 This is a website that does not only offer free web templates; it also offers helpful web design tutorials and articles that would be beneficial for professional web designer and newbies. The web templates available on this site are clean and modern. They can be compared to the premium templates that you can get for a cost. Some of the templates that they offer are interior design, art school template and wedding website template.
3. TemplateWorld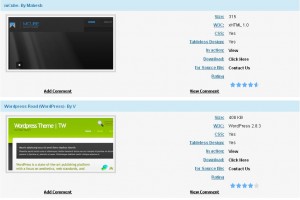 This site offers logo, blog and web designing. If you want unlimited access to their wide range of templates, you need to sign up for a paid membership. There are different membership plans that you can choose from, which are available at varying costs. This is a one-time fee and will give you access to all templates. It has a 30-day money back guarantee if you are not happy with their service. As a paying member, you can download up to 20 web templates each day. It also offers free website templates that you can download without signing up. The web templates are easy to edit and are compatible with any web page editors so you will not have any problems customizing them. They are also designed to run smoothly on computers with lower specifications and slow Internet connections.
2. TemplateMonster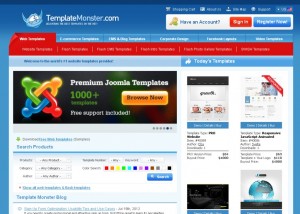 TemplateMonster is one of the websites that offer the widest selections of web templates. Its professional and skilled web designers develop around 500 designs monthly. Though most of the templates are available for a cost, you can still find those that are for free. If you want a website that looks excellent, find a template from this site. Though it has thousands of templates, it has a search feature, which can make searching for the best and free template easier. It also offers free WordPress themes.
1. Wix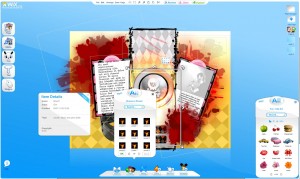 Win was founded in 2006 by Giora Kaplan, Nadav Abrahami and Avishai Abrahami. Thousands of users access the site everyday to take advantage of their fantastic web templates for free. If you need your own web template and you are not familiar with HTML coding, this is the site to go to. Browse on the available templates from various categories including business, music, restaurant, photography and more. Edit the existing templates to make them your own and use them without a cost. Editing the templates does not require accessing the code. The edit window has a user-friendly interface that would let you drag and drop items that you wish to include on the template. You also have the option to get a premium account. This would give you the feature to include advertisements on your templates, as well as get your free domain. The pricing plans vary so you may find one that would suit your needs. But if you prefer the free account, you can always stick with it.