We won't claim to have oracle-like powers in making predictions for this year and what could be awaiting us in the very near future. But we've spent more than enough time browsing the Internet to provide you with a reliable list of top website design ideas and trends for 2013. We trust the expertise of our online references and we've taken the gist of their predictions and served them here for your perusal. Why do we bother? We want to prepare you for the future. This is a very exciting time for web design and development and it would be wise to immerse in it, especially if you maintain a significant online presence.
10. Flash no more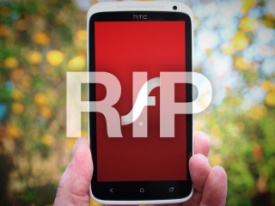 We'll start with a famous carry-over from the year just past. Flash is being dumped at lightning speeds. Flash is almost obsolete. Some say it is already dead and buried. For sure, JavaScript and HTML5 have officially taken over. That's what happens to a tool that has many problems in the first place. Longevity is not to be expected when something keeps crashing and is incompatible with the latest devices. It's time to say goodbye.
9. Next in line: Image standards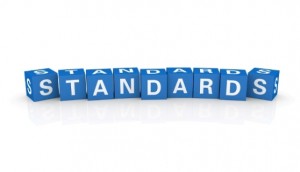 Standards! Finally. At least, the hope is that someone will finally sit down and decide to do the nitty-gritty. Screen size and bandwidth are just two of the more common issues with image scaling. Why has no one thought of standardizing before? Our guess is that it's always been in the back of people's heads but since standardizing image solutions is such a tedious task, the ones who can, just kept it there—at the back of their heads. They say that a W3C specification is being drafted. Hopefully, it will be ready before the year ends.
8. Social media integration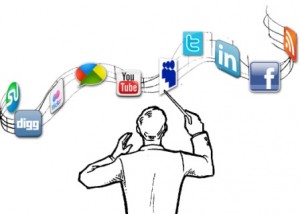 Outfitting a site with social media icons/buttons is becoming even more popular especially in the advent of social network advertising. Those who do not approve of numerous social badges and buttons say that thirty buttons is way too much. But, let's keep an open mind. Some people can't live with just ten social connections. If they have the time to maintain a hundred, then let them. Using social badges is scoffed by purists and minimalists. Unfortunately for them, 2013 will see more icons downloaded, clicked, and shared. It's just the way of the world.
7. More responsive than ever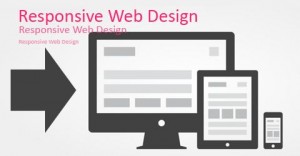 Responsive web design is not yet mainstream, but give it a few months from now and it will be. There's nowhere else for it to go but mainstream. Web designers are now focusing on providing mobile users a unique browsing experience. Website owners who neglect mobile platforms will find their sites neglected by mobile users as well. (And they can blame no one but themselves for not believing trends and predictions from well-meaning people who bother making lists for them to learn from.) HTML 5 is now the talk of the town. This markup language is the magic wand that adapts web content to every type of mobile device. They are calling websites fluid now and we're in the middle of what will define the future of web access.
6. Grid-based and modular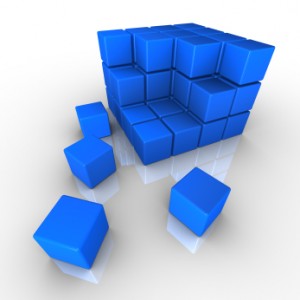 And since web design is becoming more responsive, modular grid-based design is predicted to grow exponentially as well. Structuring using building blocks make the design process much more efficient. For website owners, this means that web design will be significantly cheaper, too. And best of all, things will speed up, and that makes things less expensive as well.
5. Retina Screens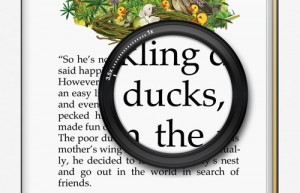 "Retinal Display" is a name that is owned by Apple. They are displays with exceptional pixel density which totally removes the pixelation phenomenon from the human visual experience. Apple devices already have this technology (iPod, iPhone, iPad, some MacBook models). And yes, you read that one correctly. There are whispers that retina screens for your eyes will dominate non-Apple devices this year. A retina device would have the following technical specs: 1) two times more dense than LCD screens, 2) fits double the number of pixels in a particular area, 2) requires two sets of http. The end result is a crisper image that is ultimately friendlier to your eyes.
4. Content is forever king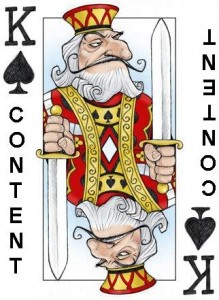 Content was king and the prediction is content will still be king in 2013. Content creation will still be the priority of website owners and content management will still take a huge piece of the pie in terms of resources.
3. Full screen or nothing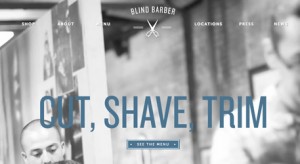 Oversized photography has found another medium. Extra large backgrounds have been trending since last year and full screen imagery is predicted to dominate web design choices this year. One factor that contributes to the popularity of full screen photography is the increased use of widescreen monitors. Web designers are faced with the challenge of finding a good balance between the full screen background and the page layout. To date, there is no better means of increasing branding awareness than targeting the visual impact of a website. People just can't help but look.
2. Collaborative design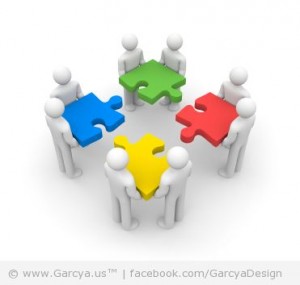 This is still related to the move towards responsive web design (RWD). The very nature of a responsive design requires collaboration among experts from different fields. On the other hand, the increased complexities of RWD are raising the standards for web designers worldwide. To be competitive, web designers now have to run a race with new rules—a race that requires new skills set.
1. Touchscreen rules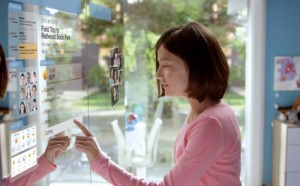 Have you noticed that many new sites work best with touchscreen devices? This is no coincidence. Various web oracles predict that sites would be designed and optimized for navigation on touchscreen devices. But this is not at all surprising. We have seen the quick shift to touchscreen hardware in the past few years. The layout and design of websites need to be adapted to hardware trends. And since the whole world is using more toucscreen devices, especially since tablets and smartphones are now more affordable, there is no reason to doubt the validity of this particular prediction. We stand by it 100%.