What's in a name? Well, when it comes to blogging, it is everything. For one, your blog's standing in search engine rankings depends on whether or not your blog name is optimized and will lead visitors to your site. Before they even decide that they will patronize your content, they would have to get there first. Secondly, the amount of traffic coming in is also influenced by people's recall of your blog (or brand) name. If you are looking for creative blog names, here are some name generator sites and a handful of blogs on the subject. Hopefully with this set you will have enough to get by. Who know, maybe after browsing all ten references you will have the blog name (or names) that you need?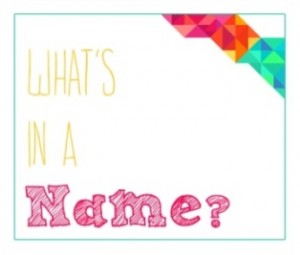 A popular blog has a name that is easy to remember and represents the content and theme of the blog perfectly. Your blog name will serve as the identity of your online domain, and it should be interesting but at the same time, it should not be too weird that people would have a hard time recalling it. Remember, you want to attract visitors to read your content and buy whatever it is you're selling. This blog provides a handful of useful links to help you with your blog ideas.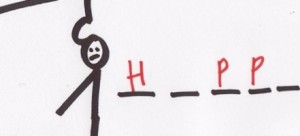 Visitors won't come if they do not have a blog name to look for (they've been there but can't recall it because it's rather odd). You can be creative with your name without making into a tongue twister or mind puzzle. The challenge is to find a blog name that accurately depicts your content such that it sticks to people's minds. This article provides interesting insights on what blog name generators are available for use and a number of tips on how to make them work for your needs.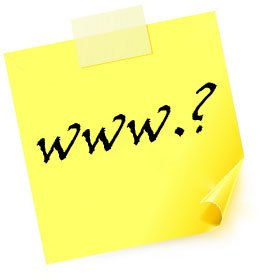 When someone sees your blog name, will he be able to quickly associate your blog with the niche that you hope to dominate? A catchy name that lends to quick recall would improve the market value of your blog. This article is a very interesting read how to invent blog names that are suited to your niche. It also details a number of important points that the blog owner needs to take into consideration when choosing a blog name from a number of options.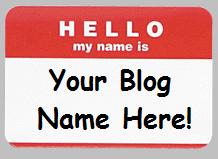 Everyone in the blogging business needs a creative name. It is crucial to come up with a good marketable name because it is one of the first things that people notice when they see your page. A visitor's first impression of you blog depends a lot on the name that it carries. This article provides guidelines in choosing a blog name (a good one). It also presents some blog name generators and the pros and cons of each.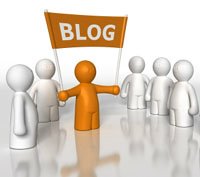 Here is another article wherein the author shares useful tips on determining what possible names to give to a blog. The author discusses a list of popular blog name generators that would give a blogger (from any niche) great ideas on naming his or her blogs. If you are a newcomer in blogging, you would need to realize how important blog names are in branding. This article will definitely show you the ropes in that respect.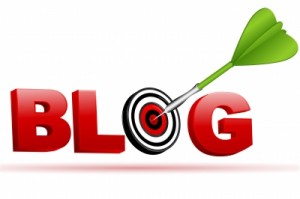 Geeks and nerds online take the time to explain extensively what the hype on getting good blog names is all about. They have also taken the time to share the virtues of three blog name generators with direct links to the sites. This site is not just about blog names but it is also a great resource of search engine optimization tips for old and new bloggers alike. You need to consider SEO techniques from the get-go and this article will give you a number of useful pointers.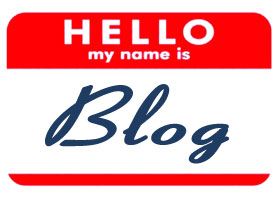 NameThingy is very clear and straightforward in its purpose. It generates blog names in a few simple steps. By the way, it generates baby names, band names, and names for your dog as well. Once you've picked one you may also check for its popularity. All you need to do is accomplish a very simple form and you will have name options in a jiffy.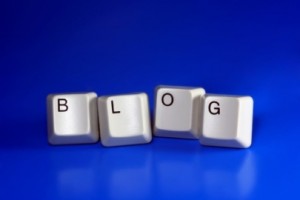 If you have chosen Tumblr as your blogging platform, this site will give you many possible suggestions on what to call every Tumblr blog that you maintain. The site is helpful in providing Tumblr URLs as well as blog titles. Tumblring.net claims to provide for the need of anyone who has run out of creative ideas. You might as well risk it and find out how good they are at keeping to their word.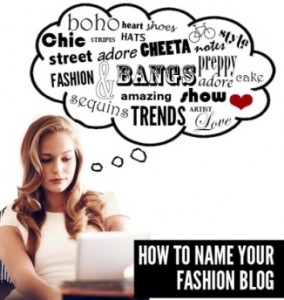 The problem with finding a good name for your fashion blog is not that they are in poor supply. Many of the best names are already taken, and fashion is such a specific niche that you only have a selection of words to choose from and play around with. The challenge is for you to find a combination of words that no one has thought of before. You'd need help with that. This site promises instant results. All you need to do is click the button if you are in short supply of name ideas for your fabulous fashion blog.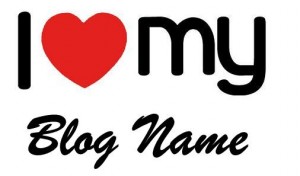 CleverBlogNames.com promises to provide you with a means of entering the blogosphere with a bang. And that's just from the name that it could provide you. We've already mentioned how important it is to figure out a name that would assure branding awareness. But we still need to stress how important a good name is to maintain the attention directed to the brand. A good blog name is useful not just in attracting visitors but in retaining a following as well.