Writing is not just for writers. Every professional who is required to submit a report (and this is true for students as well) needs to improve writing skills to be more effective communicators. "Practice makes perfect" is good advice, but in some situations it is not nearly enough, and writing happens to be one of those situations. Here are 10 recommendations that you may or may not be induced to try. But they have worked for some people and most of them are writers in the real sense of the word.
10. Read about writing
It's not just about reading about writing tips. What we mean by this is, reading about the craft of writing. If you want to be a better writer, or a good one for starters it would help a lot to read about the writing process of other writers. There's enough written out there for those who want to read it. The tips are helpful of course, but it helps to know enough how writing is done by those who do it very well. Fortunately, many skilled writers have put down their experiences and the lessons that they have learned about writing.
9. Invite feedback and learn from it
Feedback is not meant to criticize. Its main design is to gain perspective on the work that you have done in the point of view of another person. It is always useful to hear about how the writing that you have done has affected others. And in a more technical sense, other people with alternative ideas can contribute to the betterment of the writing output. Getting feedback is the most immediate means of improving a written document. It is also a means of learning about your own skill and finding about how else you can improve.
8. Be clear and concise
Even if the whole thing clocks three thousand words, it's okay. Keeping it short only means being mindful of the length of each line. It is well known fact that shorter lines get absorbed better and much faster than longer ones. If you string together one complex sentence after another and not give the reader a chance to breathe, then you run the risk of not being understood—or worse, being misunderstood—and they won't even notice how well you use punctuation, because it will all be for naught. Keep it simple. Keep it short. Stay on target. After all, you write to convey ideas and you want those ideas to reach your audience and be understood by them.
7. Write as if you're ten people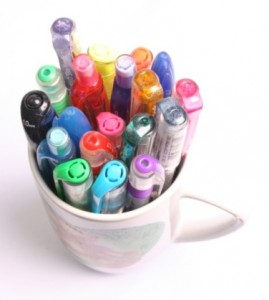 Most people who will be reading this are writers whose work requirements involve sitting in front of a computer for at least an afternoon writing about ten or so topics for short articles. This type of workload entails writing in different "voices" given the requirements that they need to complete for the day. Even the most talented writers needed to write in different voices in order to develop their craft. If you want to be a good writer and don't necessarily have a workload to finish, sit down and write about one topic from the point of view of ten different people. It takes practice to develop such skill and disciplines. But it makes you a much better writer in the end.
6. Read books, or listen to books if that's what you prefer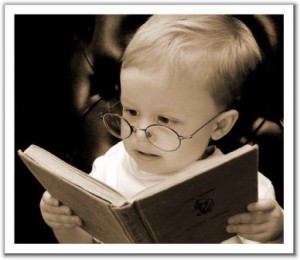 Reading books make good writers. Now, that ought to be taught in schools. We do not know of any good writers who did not read until lights out. Love for the written word creates writers. If you want to be a better writer but do not care to manually open pages, get a Kindle or a tablet, or just read downloaded books and read from your smartphone. If you don't like to read anything no matter what the medium is, get an earphone and download audio book files.
5. Write and set aside time to write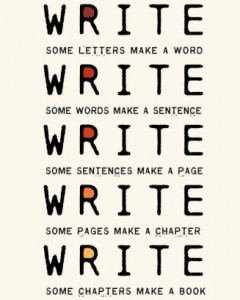 Everyday is another day for writing. If you are intent on learning about writing and being good at it, then you have to make the effort. In the same way, if you write everyday, then you get to grab at every opportunity that presents itself everyday. It starts with developing good writing habits that are all founded on discipline. To become better at writing, it has to be integral in your life.
4. Be creative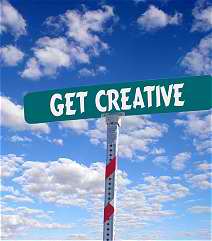 Writing is an art form no matter how much of it is bound with rules, the wellspring of writing comes from creativity. Even if you are involved in technical writing, it remains a creative process.
3. Proofread and edit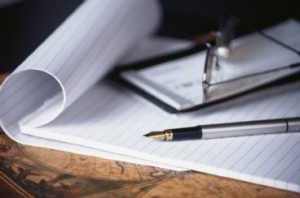 It doesn't hurt to take second (or third) look at your writing output will always be mistakes due to neglect or inattention or maybe limitations in your typing skills. In terms of composition, there are situations where you would even need to sleep on it and look at it again the next day. Editing and proofreading are two habits nurtured and practiced by good writers. If you want to be a better one then you would do the same.
2. Know the rules of grammar
Style makes things exciting and keeps things interesting for both you and the reader. But style has to be grounded on grammatical rules. The rules of grammar are meant to assist you in conveying your ideas to the reader so that nothing is lost and/or misinterpreted. No matter what style or voice you use, you must not sacrifice proper grammar, especially if you want to be a better writer.
1. Be not afraid
Be courageous and do not be afraid to make mistakes or fail in your efforts. Be open to all the challenges and consider each and every one another opportunity to learn how to become a better writer.