The Internet is a very great source of income if you know exactly what you need to do. From blogs to Internet videos, e-Commerce and even the stock market, there are tons of ways to make money from the near infinite space that is the Internet. It's all really just a matter of working hard enough and knowing your way around the tricks to making the best out of your brand. At the same time, you might also pick up some ideas through which you can improve your craft. There are tons of ways to do this, but to keep it concise, here are 10 that will help you jump-start your Internet career. These are all means, methods and tips on how to make money on the Internet.
10. Know what you do best 
There's no easy way to make money on the Internet and even those that take their time to look through storage for those hidden treasures usually do so for hours and even days at time. Much like this, you also have to know just what you're good at. Whether its writing or anything in between, you just have to know what you can do on the Internet that will be both appealing and unique. You can sell almost anything online and there are enough platforms for almost anything to sprout online, so figure out what service or product you can sell.
9. Learn how to sell and make your fortune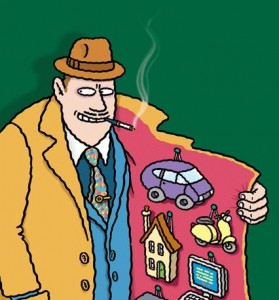 There has to be a way by which you can make your money. Before you endeavor to make that money, here are a few things you should cross off on your list. The first is where is the best place that your stuff can be featured. This includes blogging websites, YouTube, or even social networks. Once that is done, you'll have to figure out just how you will be making your money. Advertising is a great place to start and usually it's as simple as optimizing your site to contain 1 or 2 ad spaces. Lastly, make sure that your method of money transfer is secure. This means protecting your online money transfer account and linking it safely to your bank.
8. Know where to advertise your skills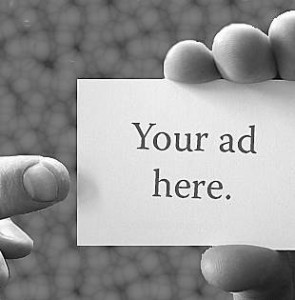 For those that don't make art online, then you might be doing something along the lines of Programming, SEO, or other online services that can be rendered through wireless connections. For this type of work, you'll have to learn about the best places to advertise your work. Often, showing off expertise in places that are most appropriate. For programmers and coders, you can check out StackOverflow. Getting a huge rating from there can boast your position quite quickly because that is a site composed completely of experts. ODesk is also a great place to advertise your work as it has a rating system that aids people in recognizing your hard work.
7. Practice your art form 
A very important factor that will probably dictate how popular you are on the Internet, as well as how you make your money, is how much you practice. Even for coders and programmers, practice will always make perfect and this goes even double for people that create art online. Writers, bloggers, animators, and amateur filmmakers must always adhere to the need for practice. This can also, eventually build up your fan base as each time you make something with a ton of effort, the better the chances you can go viral. It's also a means to make your work more efficient because eventually you'll have to be doing this with a fair amount of speed.
6. Learn more about how you're going to sell
If you don't sell your services as an artist or an online worker, then you'll definitely be one of those that sell stuff on the Internet. Being an entrepreneur online is definitely a harder job that it should be as peddling wares often means going through countless constrictions in order to make that money. From shipping to percentages paid through third party online retailers, there are tons of things you'll need to account for. Learn about all the options given to you at the start of this endeavor, making an independent website where you can sell your stuff, or going through other means like eBay or Amazon. Think about the logistics like how you can get your hands on your raw materials more efficiently. This all has to be accounted for as you prepare to make your cash online and this is also closely related to tip no. 9.
5. Learn affiliation, ads, and integrating them on your blogs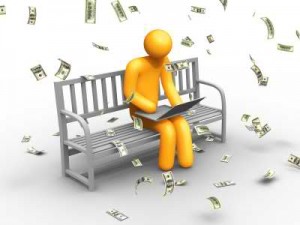 For writers, there are tons of ways to make a lot more money through much simpler means. This is especially applicable to those that write reviews on games, products, and other stuff of the same ilk. Affiliation links are kind of like expanded ads for your blog, and as long as you know how to link up between your blog and the product, then you have a means to make quite a bit of money. At the same time, ad-space is also a great way to make money off of each view you receive from the traffic on your site. Which brings you to another great means to enhance this method of money making.
4. SEO and other means to enhance your traffic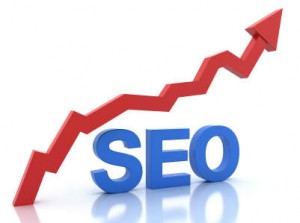 Perhaps one of the greatest ways to improve your appeal to people is SEO. This stands for Search Engine Optimization, its purpose is to help you create more traffic for your site. So as you can see from here, you can use this in tandem with tip no.5 to better your chances of making money off of these links. Another method to make this a little better is to link your social network profiles to your main blog as it will enable people to jump between your website and your multiple profiles. This media connection will eventually be able to net you a lot more passive income.
3. Use unique websites

One very good website that you can turn to in making some cash online is Indeed.com. This website is targeted for those that need more jobs. It narrows down a lot of the list by localizing any contracts that people can take on. They also pay you for allowing the use of your site, much like Google AdSense.
2. Link up with other bloggers or video makers
Have you ever heard about Epic Meal Time, NigaHiga, or maybe Jenna Marbles? Well, these are all prominent Internet v-bloggers and are often paid well enough. The thing here is that they don't just limit their interactions with online users, and instead link up with each other, often collaborating on videos and such. The same can be said about artists like Dumbfoundead, Macklemore, and George Watsky. This is a major of getting your work out there and enables users to get together on major projects. This will make cross a lot of fan bases.
1. Learn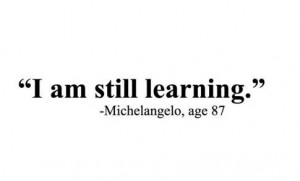 As much as you might know about the Internet and how to make money off it, remember, things constantly shift, and new techniques are often made in order to make more revenue. In order to keep up with it, you have to keep learning and follow these tips on how to make money. Eventually even SEO might be a thing of the past and in the long run something more complicated might replace it. Keep up with blogs and articles that deal with such and take down as many notes as you can.