No matter how busy your life is, there will still come a point where you become extremely bored and you cannot stand just staring at the lizard on your ceiling. One of the best things that you can do when boredom strikes is to surf the Net. You look for ways to entertain yourself and ignore the annoying ticking of your wall clock. You can check out interesting websites that will trigger your curiosity or check out people's profiles on your favorite social networking site. Why not create your own Tumblr, instead? If you already have your own Tumblr account, why not make some changes and make it more interesting? Besides, who would want to check out boring profiles – would you? Tumblr was founded by David Karp in 2007. It is one of the most famous social networking sites around the globe that lets users share anything they want to such as texts, photos, links, quotes, videos and music. Go and connect with your friends using Tumblr. Even better, try adding your favorite playlists on your profile so you can attract more viewers. Here are the top 10 music players for Tumblr:
10. Wikplayer

WikPlayer is a music player widget that bloggers can use to put music into their blogs. Behind this application is a team of music lovers who would like to share their passion for music through WikPlayer. This service does not host, store or own any music, but only provides a music player for the bloggers. You can choose among their wide collection of skins and see which is appropriate for your blog's layout. They also have copyrighted HD Wikplayer skins available.
9. Singing Box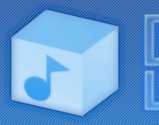 Singing Box works as an online MP3 player, which you can also embed on your Tumblr account as well as MySpace, Xanga, Blogger and many more. Like other music player widgets, you also have to create your own account before you can create your personalized playlist. There are many skins available and the ratings will help you choose which ones are popular. When creating your own playlist, you can type how you want the title of the song to show up and the song URL. You can edit and delete songs, as well.
8. Flash MP3 Player
This is one of the simplest music player widgets. Users can choose among the five types of players: Mini, Normal, Maxi, Multi and JS. Mini has the smallest size, which those with websites or blogs that have small bandwidths can use. It has an Autoplay feature so visitors can immediately hear your favorite playlist once they open your page. Set the player according to your taste and paste the code on your page. You can also customize the color of your player by changing the bgcolor.
7. Whiskie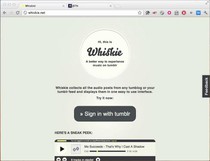 Whiskie is another nifty tool for listening to your favorite music on your Tumblr account. It collects audio posts from any blog or on your feed and displays them using a user-friendly interface. A tiny Chrome extension will show pages that can be opened in Whiskie and see the various tracks that they have. There is an all-purpose Listen in Whiskie bookmarklet that will open the current page.
6. TuneList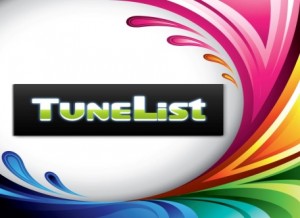 It is easy to put music into your website or blog by collecting the URLs of your favorite songs from YouTube and paste them in the URL field of the widget creator. It also has a continuous playback feature so you and your viewers can continue listening to your favorite playlists while browsing your page. The wizard is easy to use and you can generate codes as easy as ABC.
5. SCM Player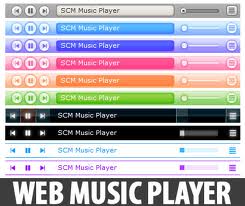 The SCM Player is one of the most common music players that you will see in Tumblr. This music player widget is very easy to install and it perfectly works with songs from YouTube. Copy-paste the song URL and it will instantly be added to your playlist.
4. SongPlayer

SongPlayer is a music player widget that plays music in the background while you view your blog or website. It has a special continuous playback feature that lets music play continuously in the background without interruption as you view multiple pages in the website or blog. It also has a complete music controller with Play, Stop, Next, Pause, Previous, Shuffle, Seek, Repeat, Volume and many more. You can also choose and design your own music player skin with CSS. Its dynamic playlist plays music from sources such as MP3, SoundCloud, YouTube and RSS with Flash or HTML5. The Design Wizard makes designing easy with its copy-paste feature so users can just paste the code in the website.
3. Podsnack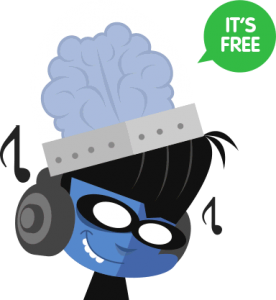 Podsnack is a music playlist widget that allows users to create music playlists in just three simple steps: just add all your favorite songs, customize your music player according to your taste and publish it for viewers to check out. The player can easily be shared, downloaded or embedded as a SWF file (for HTML websites) and flash components (for full-flash websites). Podsnack hosts audio files to enable you to add playlists on your website as well as to social networking sites like WordPress, Facebook and Tumblr.
2. GrooveShark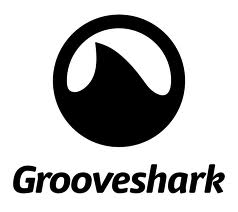 GrooveShark is a popular music player widget for Tumblr. It is a widget that has most of the songs and album track. In order to have this widget, you must first sign up for an account where you can also create and save playlists. Once you have successfully registered, you can now begin creating your playlist and share it to your Tumblr account. You can also set it on Autoplay so the music will automatically play when the visitor enters you profile. It has customizable sizes and colors, as well.
1. Hypster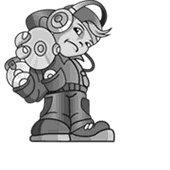 Hypster is one of the most famous music players that Tumblr users prefer because of the availability of mainstream tracks. Users have to register first before they can create their own playlist. The music player is fully customizable with skins to choose from. They have about 4 million music fans and let them build their own music experience by creating playlists according to their preferred genre, mood, occasion and activity. Users can also recommend music to other people. They can also listen to the playlist on any computer and browse charts for music updates.