Musicians would want to have their own identity, especially in the blog-world. They want something that will best define their character and the kind of music they play. Good thing, there are WordPress themes for musicians, which are intended to help their pages stand out.
In this article, we lay out 10 best rock n' roll blog themes for those who live and breath music. WordPress themes have become very specific, meeting the needs and demands of every group of people. That's why it is not as difficult for anyone to find a blog theme that suits their style best.
10. RockWell WordPress Theme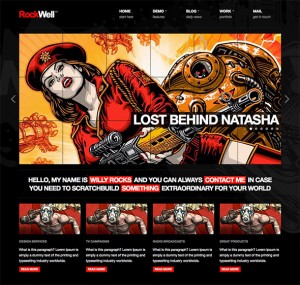 This WordPress theme is pretty powerful with its unique and very functional features. It can be customized any way, giving you the freedom to choose what type or design should give your fans and followers ease of use. Since it provides lots of options, it also helps juice out your creativity in turning it out onto one exciting band blog theme.
9. Cult WordPress Theme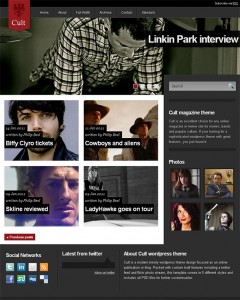 This is a dark theme for music blogs of rock and roll bands. It is like a sleek magazine treatment with a traditional vibe. The graphics are clear, straightforward, and no fuss. The intuitive design is something that could simply rock your world.
8. Iridium WordPress Theme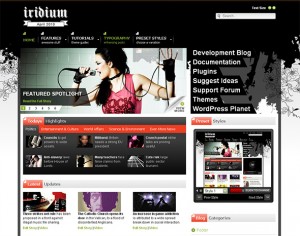 This template for music websites puts more weight on graphics than on audio content. If you have more content than just the usual gig pics, audio tracks, and video files, this is the perfect theme for you. Its powerful design features a higher level of graphical intensity that will help you find your style.
7. Soundboard WordPress Theme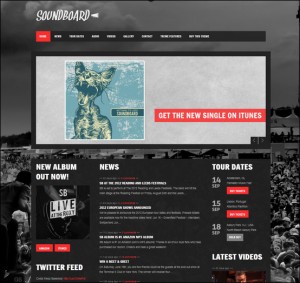 Soundboard is a premium theme created for music artists, whether they are in a band or is touring solo. It has everything that you will need for a music website, including support for image, audio, ad video displays. It can also post tour dates, discography, and just about any kind of advertisement you will need to reach out to your music fans.
6. NightClubbing WordPress Theme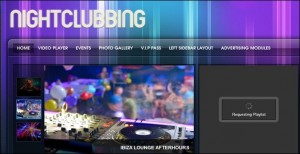 This blog theme is as straightforward as its name. It is intended for music lovers of all types, especially those who like circuiting nightclubs on a regular basis. It has support for audio and video files and is also linkable to other online media players such as YouTube and Mixpod. Aside from customizing playlists, this theme also gives you the liberty to add featured articles and events or tour dates prominently so your fans and followers can access them easily.
5. Dark & Gritty WordPress Theme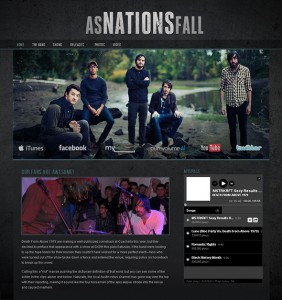 This WordPress theme is tailored for bands and musicians that feature gritty and edgy music. It comes in different colors, giving you the freedom to adapt the look and feel that you like. Aside from customizable background colors, this theme also allows you to upload your promo pic onto the header where it will enjoy a good amount of exposure. One of the most important features of this theme is its linking to major social media hubs including Facebook, Twitter, and MySpace. It also allows you to post tour dates and new tracks, which will help your fans enjoy your music and more.
4. SoundCheck WordPress Theme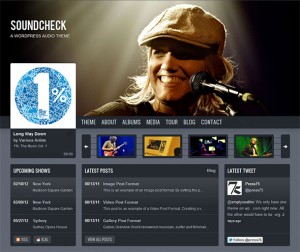 SoundCheck is one of the most high tech WordPress themes for musicians. It is built with HTML5 and CSS3, the latest in web technology. Aside from the graphic design, this theme is notably audio-oriented. It has a custom MP3 player, which allows site visitors to choose and play tracks, pulled from the album pages. Aside from the useful audio functions, SoundCheck also has support for videos and photo galleries. It is also powered by an image slider, customized posts, and many other options that allow users to manage their content easily.
3. Indie Fest WordPress Theme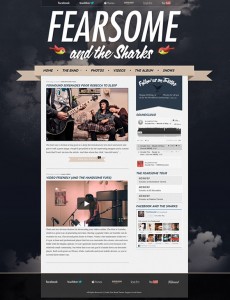 There are various classifications of music artists and music genres in general. This specific WordPress theme is intended for indie rock bands that want something that is bold, cheerful, yet laid back. This is also very ideal for organizers of indie music festivals. This theme has a summery character with various customization options, which you can mix and match to get to what you want exactly for the look and feel of your blogsite.
2. Music Portal WordPress Theme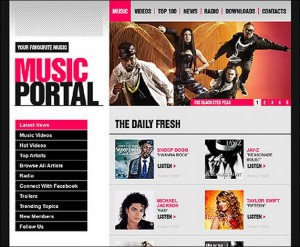 Nothing would define your site's music inclination better than this blog theme. It provides a nice slider that helps navigate users onto different pages and a crisp design that is also pleasing to the eye. Like most of the WordPress themes available, this is easily customizable to help show off your true music character.
1. Grammy WordPress Theme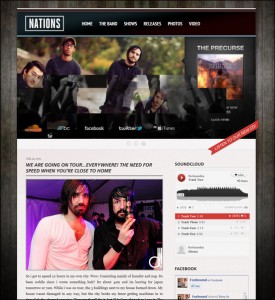 The same way that it adapted one of the most celebrated awarding bodies in the music industry, this WordPress theme seeks to be the very best with its features and very professional design. This is well suited for bands that like their site looking clean, for those who like being on top of the game at various social media sites, and those who want to make advertising easy enough. This theme features eight different background colors to fit what kind of vibe you would like.
There are various WordPress themes for musicians available in the market today. It is up to you to choose what cuts it clear for your established goals and what suits your music style best. Remember that it is important to choose a blog theme that will define how you want to reach out to your fans and followers. That makes it clickable.