All blogging artists do their everyday work intricately; it is a fine craft. Each and every detail must be flawless because their body of work reflects who they are as an artist. This is specifically one of the reasons why these artists are quite meticulous when it comes to choosing the theme to use in their page. Artists tend to be choosy and particular with themes because for one, they are not just some ordinary bloggers, they are artists and for that, online readers expect more than just a fancy informative blog on the internet. When it comes to a free and open source blogging tool, most artists or bloggers choose to go for WordPress. It's one of the most commonly and highly used content management system these days and a lot of artist trust WordPress. So, for the sake of all the creative and inventive artists of this generation, this article serves as a rundown of the top 10 WordPress themes for artists.
These top 10 WordPress themes for artists will be based upon the consumer's opinion, the readers' and the writer's opinion and not according to worldwide survey or tally. There are far too many sophisticated and structured themes out there but this is a basic rundown for you bloggers to see a clearer view of what each theme is about and the certain differences that they possess.
10. Illustrious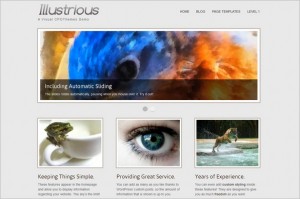 If you're looking for a theme that will highly showcase your blog's content and services most especially if you're an online dealer this is a great theme suited for you. Illustrious is straight-forward and formal theme. The theme is easy to change and modify according to what every artist would want his or her blog to appear. The blogger can use the custom post slots to emphasize the features and services available in your page.
9. Expositio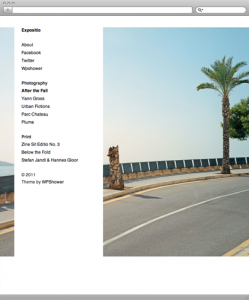 If you're an adventurous artist and you want your page to look a little diverse compared to the other blogs, then try using the Expositio theme. It is a minimalist sideway scrolling selection. It's the perfect theme for users with larger monitor screens. If you're not fond of colors then all the more reason you will choose this because it can only be customized with a white or black background.
8. Work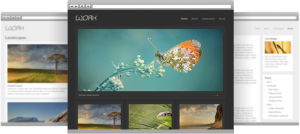 Work WordPress theme is best for those artists who adore black or dark shades. The Work theme is designed with a clean, dark background that draws attention to the images. If you like to highlight all the artistic images available in your page then this one's for you. The template includes a slider on the homepage and the owner of the blog gets to choose one, two, three and four column gallery layouts.
7. Lycus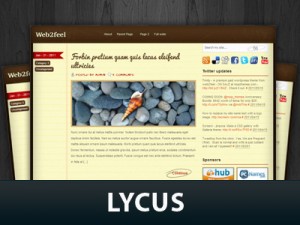 This next theme is structured based on a notepad design. In this way, the artist can show off as much blogs and artwork as he or she wants. This is for those artists who want to share as much work and crafts to their readers, which is also a great thing not just for the blogger, but for the reader as well.
6. Firecrow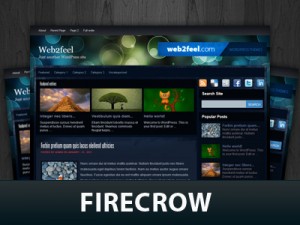 Just by looking at this next theme, you would not even wonder why artists would want to use this as their theme. Firecrow is very structured and clean. Online readers would want to read your blog because aside from the fact that it is beautifully represented, the color used in the theme is not straining to the eyes.
5. Blogfolio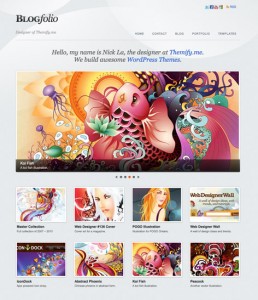 For all the artsy bloggers who love to have colors on their page this next theme would fit you. Blogfolio has this modernized girly feel written all over it. This is great for the blogger who has a lot of pictures to showcase because the theme gives maximum space for images and it comes with an image slider on the homepage customization options.
4. Sliding Door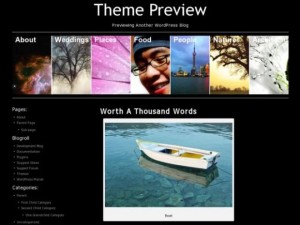 If you opt to go different and at the same time stylish then sliding door is the theme for you. The theme offers an interesting photo sliding option which is highly unusual. If you want to show off those creative photos in the most creative way then this is the theme that suits you best.
3. Photolistic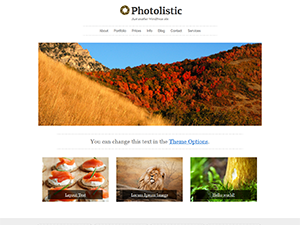 The top three theme is best for all those photo bloggers out there. It is the best theme to showcase those creative photos you have in the best light ever. Photolistic has a basic, simple and clean texture that surely won't distract your viewers from looking at your incredibly shot photos. Its structure is very up to date also and your readers would really feel the artist in you.
2. Papercraft Theme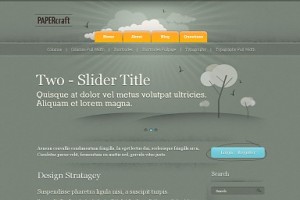 Papercraft theme has been the favorite of so many bloggers; well you can't blame them because just by looking at the theme you will realize that it's by far the most artistic. Tons of readers would really love visiting your page because the theme looks fun and at the same time showcase a lot of information. It best showcases all the hard work you put in your craft. Papercraft is very sleek, modern and such a fun theme to look at. Now that's a true artist's page – informative and fun.
1. Portfolio Theme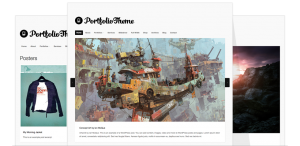 And owning the top spot is the portfolio theme. Just by looking at the theme, there's no denying that an artist owns this page. It is a neat and organized theme that shows images in a very attractive slider on the homepage. The theme is cleanly structured with category one, two, three slider pages and options to change home content. Informative, clean and sleek, now that's how every artist's page must look like.
And that wraps up the top 10 WordPress themes for artists. Now you have a much clearer idea as to what theme an artist would choose for his or her page. I hope this post was able to help you with your queries and questions about some specific WordPress themes and will help you come up with a decision with regards to choosing your theme for your own personal blog or website.