The Internet is the best place to showcase products or services offered by companies to their customers nowadays. This is simply because most people browse the Internet even for their basic needs. That is why WordPress portfolio themes are the best choice for company owners and freelancers to get a professional online portfolio set up. Thus, the design for these professional portfolios templates must be shown in a presentable way and must be user friendly for easy navigation for visitors.
These online portfolios come in many different styles and features, so it is ideal to choose carefully the best theme that can provide the best results before setting up a WordPress portfolio. In fact, many professionals have come to realize that using a WordPress portfolio can help them build an online reputation. It is really simple to use WordPress, and with all the themes and plugins available for building a professional portfolio website that can provide the best results and can accommodate your needs.
In this article, a list of the top 10 professional templates will be shown to you to help you start your own WordPress portfolio. Keep in mind that most of the best themes for building a WordPress portfolio are for a fee, but there are also some great themes that you can get for free.
10. Daisho – Flexible WordPress Portfolio Theme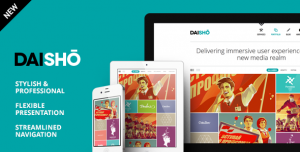 Daisho is a portfolio solution for those creative professionals and companies who are looking for a minimal and professional look. It has a flexible and responsive presentation, smooth navigation flow and clutter-free approach. It also includes a powerful Typography Plugin.
9. Elastico – Responsive Fullscreen Portfolio WP Theme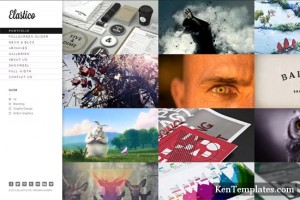 Elastico is a unique fullscreen and fully responsive photography theme, perfect for agencies. By emphasizing your photos, videos and contents, it is perfect to showcase your work in an amazing way. It can easily be managed and it also comes with a fullscreen blog supporting post formats and several custom page templates to add more spice to your website.
8. Trim Business and Portfolio Template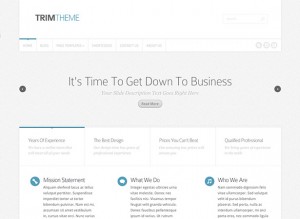 Trim is simple, professional, versatile and fast. Though it is simple, the simplicity it bears gives it a sense of balance and crispness that is really quite refreshing. It also has some great features. Trim is an ideal theme that will prove useful in a variety of different websites. Trim is very responsive and adapts to your client's different screen size.
7. Photocrati – WordPress Photography Themes Pack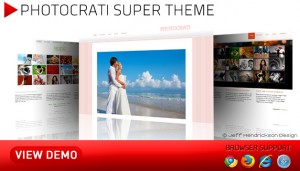 For those who want to showcase their photography skills, Photocrati specializes on themes only for photographers. The themes they have are highly customizable and have many different looks. Their theme is already used by 12,000 photographers so far. They have 60 themes and they are different than most themes in this category. Because of the 15 different styles and four-homepage style they have, it allows you flexibility and gives it a more personal touch without any need for encoding.
6. Nemesis Clean Design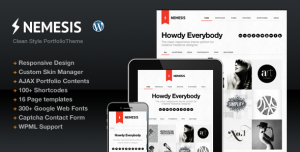 Nemesis is the responsive WordPress theme built for creative freelance designer websites. It comes in many great features like skin manager, flexible portfolio contents (including the stylish AJAX portfolio), customizable element's color, font and background image and patterns. It also comes with 100+ advanced shortcodes with shortcode generator support. You can also use up to 300+ custom fonts from Google Web Fonts for a more personal and unique look.
5. Good Space – Responsive Minimal WP Theme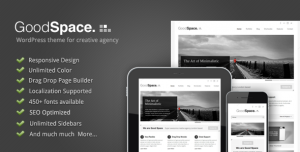 Good Space is a WordPress theme that specializes in the use of creative agencies. It has a very clean and minimal look with modern design. This theme also has responsive capabilities. Moreover, it comes with many features that can accommodate all your needs. It has webpage items that can be managed very easily with the use of the Page Builder. The admit panel in this theme is a real cool feature. You can also create unlimited sidebars and choose from over 400 fonts available or you could download your own style, it also has a cufon uploader. The best part is that you can translate each element to your language via this admin panel and makes it possible for you to get in the foreign market.
4. Photolux – Photography Portfolio WordPress Theme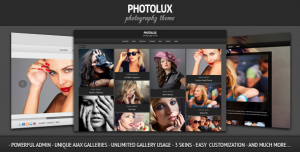 Photolux is a powerful and elegant portfolio and photography WordPress theme that is best suited for photographers and creative professionals who are looking for really good portfolios to showcase their works. The Photolux theme is powered by the advanced Pexeto Panel, which provides many different options for the user to customize any aspect of the theme. It is so user friendly that even beginners without any encoding skills and web developing skills can use it. The themes come in 3 base skin choices namely dark, light and transparent, as well as tons of backend options for easy modification and building a personalized skin for your page.
3. Next – Responsive Business WordPress Theme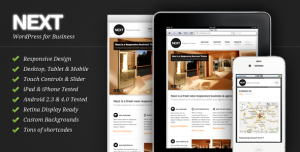 Next is a professional theme that can help you make a clean, responsive business or portfolio site even simpler. Next follows all the latest HTML5, CSS3, and JS techniques and conventions. The Responsive Design of the theme lets you serve desktop, tablet and mobile devices that allows you to even widen your market.
2. Nova Portfolio Template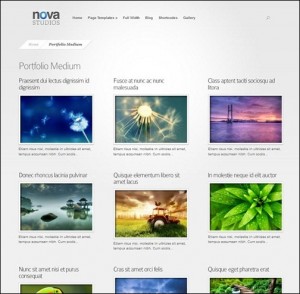 Nova has a sharp and simple design that gives the users a smooth and clutter-free experience. Nova's greatest strength lies on its homepage, which allows you to organize your contents in two areas. The Featured slider is perhaps the most versatile slider ever built, and it comes with multiple slider variations that give new life to the design.
1. Envisioned WordPress Theme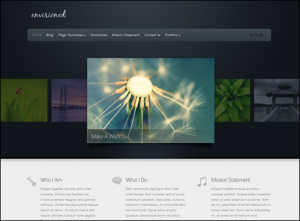 Now we have reached the end of our top 10 professional portfolio templates countdown. The template that made it to number1 is, Envisioned. Envisioned's beautiful and powerful theme enable users to easily create professional, multi-media galleries. It has the most powerful gallery features, allowing you to produce versatile layouts of various sizes and aspect ratios.