There are bloggers who blog just for the sake of blogging but there are those who blog to earn money. It is the latter that draw inspiration for this list of awesome WordPress themes. We would like to give them the best moneymaking ideas for choosing a skin or theme for their blogsites.
1. Socrates WordPress Theme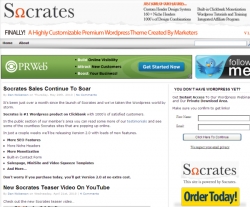 By far, this is considered one of the best skins that those who are serious about making money online should choose. It is flexible and is AdSense ready. It is also SEO ready and is very easy to link to your own social media profiles for better exposure. With its many different versions available, it is also possible to create hundreds of blogs with this one single theme. It has about 200 niche header designs, dozens and dozens of backgrounds, color options, custom style, and layout options.
2. Affiliate WordPress Theme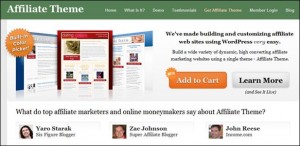 This theme is intended for affiliate marketers. It has built-in multi-post layouts that you may interchange for the purpose of split testing your affiliate landing pages. It is also ideal for tracking URLs when you make affiliate offers. This theme is very functional to make sure your affiliate business is working just fine.
3. Flex Squeeze WordPress Theme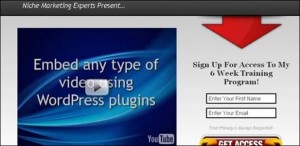 This theme provides endless possibilities for the busy marketer. It makes it easy to set up sales pages, squeeze pages, and video opt-in pages. It also has a very clean layout that will help create a good impression among your target site visitors.
4. ProSense WordPress Theme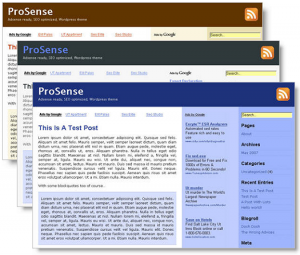 This clean, no-nonsense, AdSense-ready theme is a great choice for those want to run an online business. It comes in three columns and three different background colors of brown, blue, and gray. It is also equipped with ad blocks on the top and the bottom part of the page so you get a lot of spaces to places ads in.
5. Financial WordPress Theme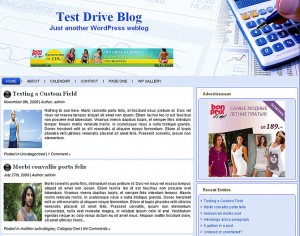 True to its name, this is one of the most awesome WordPress themes. It is slick and it is powered with many functions that will help you enjoy a great deal of moneymaking options. This theme is widget ready, RSS-ready, ads-ready, and gravatar-ready. Financial theme even has support for post thumbnails, an options page, and post excerpts.
6. Pro Blue Business WordPress Theme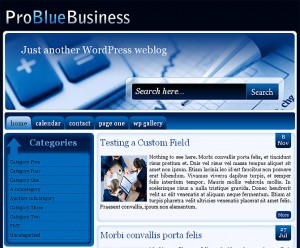 This theme has a very professional layout. It is also easy to set up, has an options page, supports post thumbnails, and is crossbrowser compatible. It is also RSS-ready, widget-ready, and gravatar-ready. It is also equipped with a contact form and a contact template.
7. Stock News WordPress Theme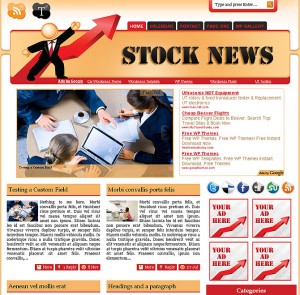 This is an ideal theme for stock players. Its magazine layout is quite very charming and its features allows for online marketers to have an easier time going around the business circuit. This theme can be obtained for free, with important functions such as an options page, a catchy header, and a built-in posts gallery. It is also ads ready and offers support for post thumbnails and post excerpts. Plus, it is crossbrowser compatible. It has been tested with Internet Explorer, Google Chrome, Firefox, and Safari.
8. Financial Press WordPress Theme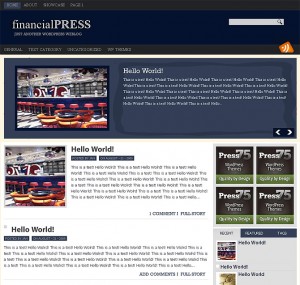 This is a simplistic magazine layout for those who manage an online business. Financial Press is magazine styled, giving off that professional appeal without having to go too far. What's more, this theme is widget-ready and AdSense-ready. It is easy to spark a moneymaking initiative using this blog theme.
9. Desk Mess WordPress Theme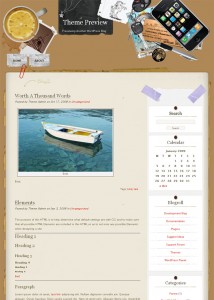 This is a casual layout for online marketers. It is very laid-back two-column theme that provides another different blogging experience for everyone. This theme is also widget-ready and has a right sidebar for your options. You can use this blog theme for managing your work desk or exposing its contents to your target market.
10. Online Casino Template 56 WordPress Theme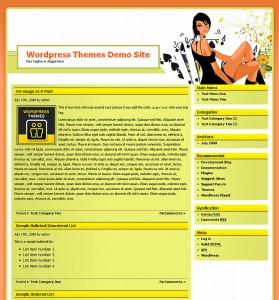 There's no denying that running an online casino is one of the most enterprising moves that you can do. To start it up, you only need this template of a skin that allows you to feature everything an online casino is and more. This is one premium moneymaking theme that is widget ready and is packed with all the functionalities you need.
There are a lot of ways to make money out of a blogging habit. You just have to be choosy with awesome WordPress themes that could deliver you the goods nicely. Make sure that you pick a skin that is suitable to the kind of online business you have while making it easy for you to touch down on your target markets as well as your fellow marketers. It is never easy to manage an online business. But with help from the layouts of those moneymaking themes available, you will be able to handle all the demands of blogging and managing a business at the same time.