There are tons of ways on how to earn and make money from the Internet. Some take a great deal of effort to get some extra cash, while others earn a lot of money while having fun. One of the most common means to earn money through the World Wide Web is by posting videos. The more viewers you have, the more traffic you get and you're in for heaps of cash to add to your account. There are a number of video sharing platforms, but YouTube has got to be on top. Since YouTube started to let the public broadcast themselves in front of millions of people, not only do they gain five minutes of fame or even get discovered to become an actor or a recording artist, they also get to earn some dough. Making money on YouTube is not a walk in the park, though. Learn how 10 rich and famous people did it. Who knows, you might be part of this next time we make one?
10. Natalie Tran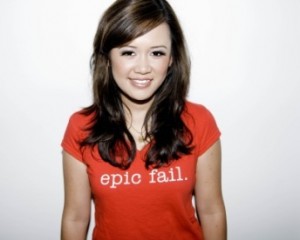 Natalie is considered the most famous video blogger in Australia. Garnering 406 millions views and 1 million subscribers, Natalie has earned her spot not only in the realm of Australian YouTuber's but the whole world as well. Her videos are simple monologues that depict day to day activities. The reason why her videos became very popular is that they are fun to watch. And Natalie is very cute/attractive/pretty/hot as well.
9. The Young Turks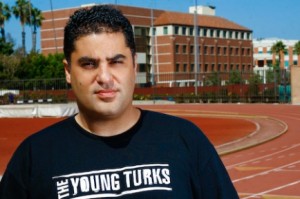 Primarily focused on political ideals and commentaries as well as current events that are being discussed by the public the show The Young Turks proved to be a viable asset on current and breaking news. This is being hosted by Cenk Uygur who has gained fame due to his one of a kind approach when it comes to delivering news. This only proves that YouTube is not only used for comedic and informative videos but also caters to news and current events.
8. Smosh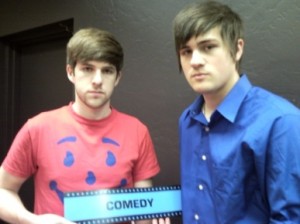 Smosh rose into fame when they released their video in 2005 named "Pokemon Theme Music Video." On that year, it was considered to be the most viral and most viewed video and they held onto that spot for at least six months (rather long, considering). Behind the success of Smosh are friends Anthony Padilla and Ian Hecox. As of today, Smosh has reached 8 million subscribers making them one of the most famous channels in YouTube.
7. Mediocre Films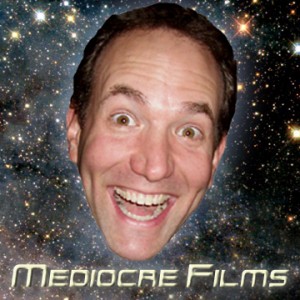 Mediocre Films is owned by Greg Benson who is a comedic actor and a short films creator. His videos consists mostly of short comedic clips that would make you laugh like there's no tomorrow. One of his most famous video clips on YouTube is his coverage and interviews on Comi-Con which is held yearly. In his videos, he interviews participants and ask them certain questions. Some of these are just too hilarious. He also has a weekly comedic video that would get you hooked. Ranking 47th on the most subscribed comedians in YouTube, he takes his pride by having over 700,000 subscribers waiting for his comedic antics to be posted.
6. Shay Carl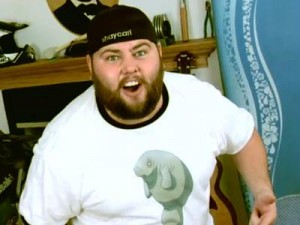 Born with a huge smile, Shay Carl Butler is a comedian at heart. His day job as a radio DJ is just a part of what he is since another hobby of this guy is to post comedic videos. Shay became famous in YouTube when he and his family started posting videos about their day to day activities. They are very open on what they do which makes their subscribers relate more. Having one million subscribers is enough proof that the content Shay's posting is viral.
5. Fred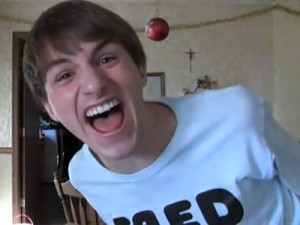 Behind the crazy and wild persona of Fred Figlehorn is Lucas Alan Cruikshank. This 6 year-old fictional character has gotten the attention of kids and many viewers all over the world. Since Fred became so popular, a movie was made based on his character. The world of Fred mostly consists of his mother, his camera, the girl of his dreams named Judy and his own bully named Kevin. One of Fred's trademarks is his 6-year old voice. (It makes you wonder whether he sounded like that we he was six.)
4. Ryan Higa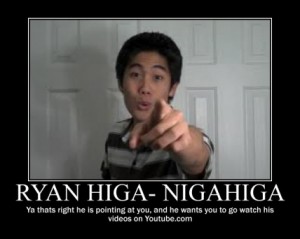 We know already that some of the most money making videos in YouTube are comedic skits. Ryan Higa also known in YouTube as NIGAHIGA is famously known for his videos "How to be Ninja" and "How to be Gangster." These became so famous that Ryan became an instant celebrity. His videos are random comedic skits that get the attention of the viewers who only want a good laugh. Having more than 7 million subscribers is not a bad record at all.
3. Phillip DeFranco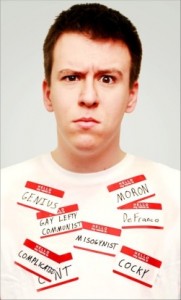 Philip DeFranco is just the stage name this YouTube celebrity is very well known for. His original name is Philip Franchini. This young rising star is given credit with his famous and versatile show named, "The Philip DeFranco Show." The show mostly takes about current events, celebrity gossip and almost anything on the table. It is very fun to watch since the host gives his straight opinion about the topic with no remorse or embarrassment whatsoever.
2. The Annoying Orange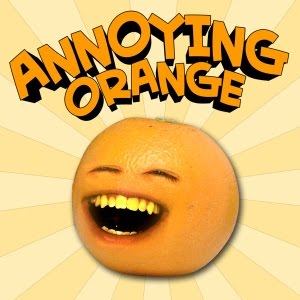 Dane Boedigheimer has given this fruit a lead role in a mini-clip. The series is all about an Orange who has a bad habit of giving out jokes. This orange is joined by his friends in the kitchen who are either butchered by a knife or is taken into a blender. Since humor, violence, and confused identities tend to sell like hotcakes, The Annoying Orange has become very lucrative for its creator, indeed.
1. Shane Dawson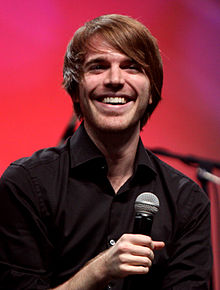 Dawnson is the jack of all trades in the YouTube world. He is an actor as well as a great musician. He is also considered a very good comedian since most of his videos are all about making people laugh. "Ask Shane" is one of his famous video series that even made this guy quite popular. He is also known for his famous impersonations of music artists as well as fictional characters. He's all about making people laugh and he is laughing as well because he's getting richer and more famous by the minute.