Internet marketing can be arduous, but once you get the traffic coming into your website, it would be easy as pie. To get website traffic and better rankings, there are a number of activities that need to be done. They may sound easy but they do require a lot of hard work. But if you want tons and tons of visitors you also have to give it time. And of course, you need to get out there and advertise. We're not saying that you spend money (though that is an option as well as you will see below), but you need to spend enough time to do what needs to be done. Here are 10 guaranteed ways make people come and see what you have to offer, and hopefully they will like it so much that they will choose to keep following your site.
10. Check for errors and make the necessary corrections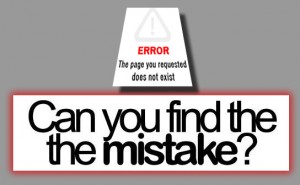 First of all, check your grammar and spelling. Typos are major turn-offs. And poor grammar is just unacceptable. Website errors are unfortunate since they cause search engines a lot of difficulty. The result is poor indexing of your site and problems with getting the amount of traffic that you desire. Here are the things that you need to check. Do you have broken links? How about invalid links that lead nowhere? Make sure they do lead somewhere. And you have to double check the meta tags on your site.
9. Work hard on your content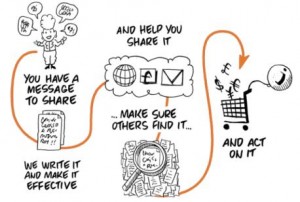 Create valid content. If you have good content, they it would market itself, or so they say. People go to sites that they want to read and explore. They are driven to interesting and arresting content. And do get to this level of quality you have to work hard at it. This is the most natural way that you can bring in your target audience to enjoy the output of your hard work. But is not enough that you provide your audience with great content—better keep updating your content for them to have good reason to keep coming back.
8. Optimize!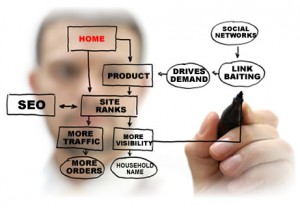 Search engine optimization may be the three most overused words in the Internet today. But there is no way that you will succeed in Internet marketing if you will not seriously consider SEO. And so, you need to optimize every single aspect of your site. Even if you are also doing offline promotion for your product, you can't neglect search engine optimization. You may even have to allot as much or more resources on SEO.
7. Network!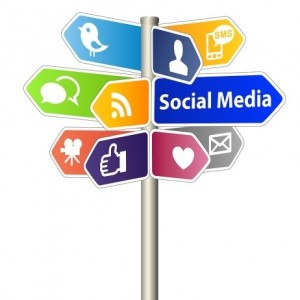 Let's say you have tons of traffic and majority of them want to share what they discover at your site with their own network. However, there's a problem. There are no social buttons and most of them don't have the time to spare to do things manually and so they move on without sharing your site. Too bad because you lost a lot of extra traffic there, but if you provide them the tools to share your content conveniently, then you get social networking traffic for free. Now, once you get the likes and shares, don't forget to interact with your newfound network. Respond to comments, answer inquiries and follow-up on your new followers (but don't harass them)
6. Submit only to quality sites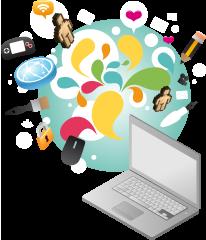 When you submit to a site, make sure that you consider that they are appropriate to your purposes and that signing up with them would do well and not harm your reputation in any way.
5. Promote your site without paying a cent

There are many avenues wherein you can promote your site for free. There are directories, online listing and classified ads that you can use to promote your site. But when you do take advantage of these opportunities, make sure that you are promoting press releases that contain factual information. If you will flaunt you achievement, make sure that you don't abuse the platform by peppering it with insignificant ones.
4. Lay out your page like a winner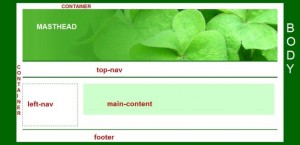 No matter how sophisticated your audience is, you have to start from simple designs and layouts that are attractive without being too complicated. Where should you start? We recommend that you look at the layouts of the biggest search engines such as MSN, Yahoo, and Google. Don't confuse your visitors with color combinations for the purpose of attracting them. You also have to be careful about where to put navigation links (and how many at a time).
3. Connect with niche authority figures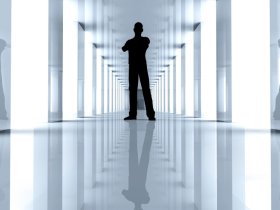 Every industry has authority figures. If you can connect with at least a couple of authority figures in your niche then you can count on additional traffic and a handful of new subscribers. Getting authority links helps with search engine optimization as well, improving your rankings markedly since you will definitely be more visible.
2. Spamming is for losers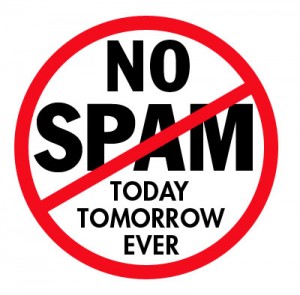 Unsolicited e-mail is spamming. If you send anything without the receiver's permission, then it is considered spamming. If you are identified as a spammer, then doors will be closed to many hosting companies. All of them do not want to be affiliated with spammers. And did you know that there are spam databases out there? Once you're listed, then you are black-listed. It's simple as that.
1. Get your own domain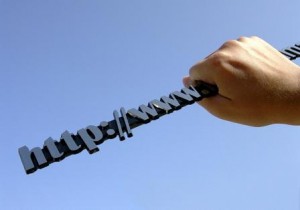 Why do you need to get your own domain? First, you get all the profits from selling a blog that you own. Secondly, you have more credibility if you actually invest on your own domain name. And when you have your own domain name then your site is already considered to be of high quality. Thirdly, you get more flexibility since you control everything about the site. You can also expand whenever you want to, and that would add to present (and future) profits. And you definitely get the traffic that you need if you employ the first nine tips we've shared with you here. Are you convinced yet that you can benefit from investing money on your own website?