Publishing has come to never before reached heights with WordPress. Things will never be the same again. And the constant barrage of WordPress menu plugins and theme options tells us one sure thing about the future of WordPress. We can expect more options in the months and years to come, especially since marketing strategies of both old and new companies almost always involve WordPress. Here are ten of the most useful and up-to-date plugins and their key features that you may use whether your site is for personal or business purposes.
10. Menu Management Enhancer
Businesses will benefit most from this plugin since it is designed to improve on the social aspect of your operations. The whole system is designed to provide you with an easier means of managing the menu items that you choose to feature. You may add a social widget that shows real time happenings in Twitter, Facebook, and YouTube for starters. Let the visitors of your WordPress blog be impressed at your current count of Twitter followers and YouTube and Facebook likes.
9. SocialBox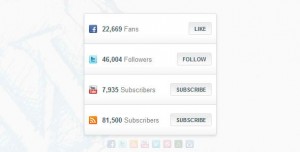 Social Box has a very encouraging simple and positive look and that's exactly how you use it. The only thing fancy thing about it is the numbers that show up at your WordPress site, showing the world what's going in with your social networking accounts. It is very straightforward and has all that you need.
8. Subscribers Magnet
Is your marketing strategy centered on e-mail subscription? This plugin allows for integration of your WordPress site with your e-mail sign up function. "List building on steroids" is a rather accurate quip and MaxBlogPress surely created a winner with this one. You will have a tool to increase customer following that makes subscription easy for them to avail and maintain.
7. Sticklr WP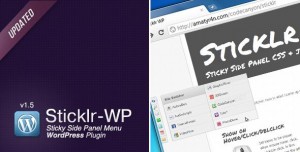 Stickr WP is a side panel plugin that is similar to jQuery (that's according to the creator). There's no need to know the code because this plugin is very easy to administer. After installation, just do the necessary editing and then post it. Many WordPress users love the fact that it is now available on their platforms.
6. jQuery Vertical Mega Menu Widget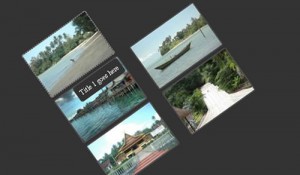 If you are looking for a cool drop down menu option without a catch, then jQuery is the plugin for you. Far from being the standard, it actually offers an alternative vertical drop down format. Animation options are available as well as choices on hovering vs. clicking. There are so many other features to explore and set up based on your preference.
5. AllWebMenus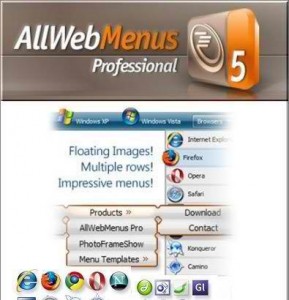 You now have a means to import posts from another blog into your WordPress blog with this one. And that's not all, because this is also capable of making your navigation bar fancier than usual. You can still customize to your desired look, feel, and layout.
4. Quform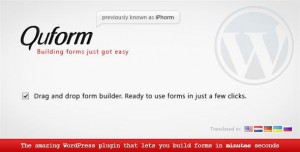 If you are wary of codes and just want a plugin that would make everything easier rather than the more complex, then Quform will work just fine for you. Quform, as the name suggests, makes forms for you (e.g. contact form, booking form). You don't need to study to be a programmer in order to come up with such necessary features. That's what Quform is for.
3. w2 Ajax Contact Form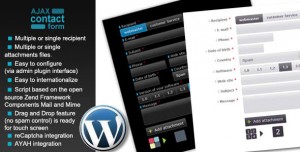 Here is another option that you can use to create WordPress forms. This plugin is easy to configure. It even provides anti-spam protection. This ajax form creator will surely enrich your WordPress blog for whatever purpose it has been designed for.
2. Ninja Popups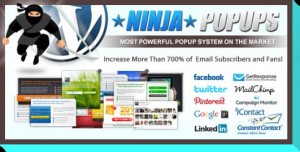 This plugin for WordPress is professionally made. And true to its name, it compels the visitors of your site to take certain action, whatever you intend for them to take. (Who could resist subscribing to a site that has Ninja in it?) And it is only to be expected that this plugin is powerful enough to convert visitors to followers. You can even link your social networking accounts using Ninja Popups.
1. UberMenu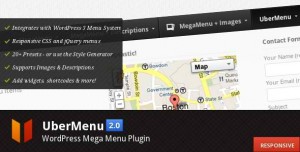 This tops the list. It is a mega drop down menu option that is considered one of the more popular choices of WordPress users. You can use UberMenu to configure without any trouble at all because it is very responsive. UberMenu is also very versatile and now it is compatible with iPhone and iPad platforms.