Every professional businessperson keeps looking for ways to enhance his/her online marketing strategy. With the advent of digital marketing, the competition can sometimes become overwhelming. However, there are many useful online marketing tools which are here to make life easier and a lot more organized.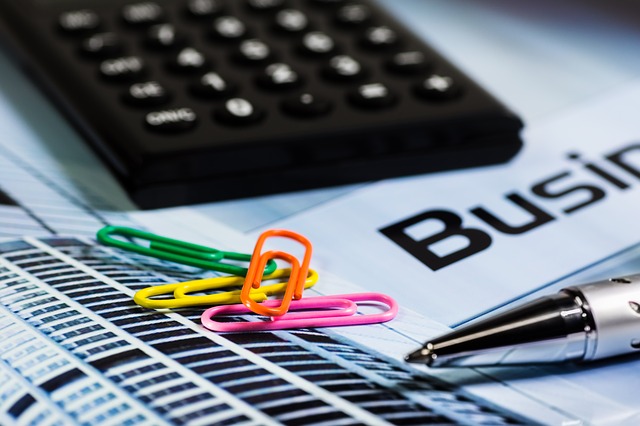 The professionals who successfully integrate these tools into their everyday tasks and activities will be miles ahead of competition since more is achieved, at greater scale and with access to relevant data.
Here are 10 tools you need to give a try right now:
As an online marketer, most of your interactions are going to be done online; whether it's with clients, prospects, your blog readers or for collaboration with vendors and other professionals in your industry. One of the keys to the effective delivery of meetings and presentations is having the right technology to deliver fresh, high quality content. ClickMeeting is a powerful online meeting platform that allows you to deliver a professional experience to your attendees through teleconferencing features such as rich audio and video, live language translations, private chats, desktop sharing, social media integration for greater reach and more.
IM Creator is a free and powerful drag and drop website builder that allows professionals from all walks of life, to quickly and easily launch beautiful and functional websites without the need to know how to code. IM Creator takes a design-focused approach to website building and sites are created by the user with a "what you see is what your get" (WYSIWYG) interface that allows you to easily add and modify elements like text, images, galleries, slideshows, YouTube-hosted videos, and contact forms. In addition, with a database of thousands of free beautiful templates, marketers' ideas can come to life with ease.
SumAll is used by over 220,000 individuals, small businesses, and large enterprises to optimize their ROI. SumAll connects social media activity (posts, emails, ads) with all aspects of a business (payments and e-commerce data), allowing to visualize via charts how activity on social media affects other areas of a business and its bottom line. And the best part, it's all for free.
Cyfe is an all in one dashboard which helps marketers track analytics from various services through embedded widgets. In other words, Cyfe is one stop shop that monitors everything – ranging from advertising, web analytics, online visibility and social sharing. Cyfe helps set up a real time visual dashboard that covers data such as Facebook insights, Google Analytics, Trends, Twitter searches, Google Webmasters, AdWords and more. You can also use Cyfe to manage multiple SEO campaigns and essentially every other aspect of running your business.
GetResponse is a very user friendly email marketing service. A very powerful marketing tool, it caters to a wide range of services to create professional marketing materials. A number of unique features help marketers improve their marketing. With a library of over 350 templates and over 1000 images, the tool provides everything needed for email marketing. It also helps organize your mailing list with high degree of automation with their intuitive auto-responder features. It helps marketers make a series of emails to be sent out to sets of people at specified intervals. Report and campaign analyzing tools help enhance your efficiency. This way, business owners can be in quick contact with their customers and can stay connected.
Security is a major concern for every online business. Fireblade is a great tool to monitor and enhance the security of online assets. Customers should feel confident about investing in your business and so online businesses should ensure that their business is protected at all times. Fireblade helps analyze security issues including uptime/downtime and download speeds, and it also acts as real time monitoring tool.
In addition, as denial-of-service (DDoS) attacks become more powerful and commonplace, the use of a cloud mitigation provider is a good solution for ensuring maximum uptime for your website assets. Fireblade has an anti DDoS service that protects websites and make webmasters feel at ease.
The free analytics tool offered by Google is a great one to analyze traffic on any website. This tool gives marketers a real picture of the effect of their marketing strategy. It is easy to breakdown the data in terms of visitors, demographics, returning visitors, and more. GA also provides information about the amount of time for which a visitor stays on the website. With information such as age, gender and location, it become easy to make a plan around marketing in a way that it can target different groups of the audience in different ways.
Survey Monkey is a tool that focuses primarily on the customers or users. You can create feedback forms and get information about the efficiency of the product directly from the customers. Creating surveys is very easy and helps you put in questions and options as per your needs and the requirements of the customers.
As the largest social network available, Facebook's Insights has grown to become pivotal in helping page admins make better posting decisions. This service allows the analysis of a page's use and trending info as well as determines followers' demographics to best strategize Facebook campaigns. Though Facebook itself tries to consistently upsell to boost individual posts, insights is one of the few completely-free yet reliable services available to social marketers. Due to this, anyone with a Facebook page should be checking insights from time to time whether or not they're also using a full-featured dashboard.
Bit.ly, or more recently Bitly, is the most popular URL shortener on the web and hit its stride when Twitter's originally stringent 140 character rule applied to URLs. With a login created at the site, users can track the performance of multiple links and is one of the best tools to measure each URL over a number of platforms. Bitly will also show links clicked through shares.
All these tools belong in every marketer's arsenal and provide features that are crucial for increasing efficiency and measuring ROI on marketing campaigns and other activities online.