Many people love engaging in blogging – this can be writing their blogs or reading as well as in conversing with that blogs. The blogging community is a great virtual world for blogging enthusiasts in which they can interact with fellow bloggers, share opinions and ideas and have a healthy and vibrant 'talk'. Blogs are widespread in the World Wide Web and there are many people all over the world who loves and likes reading blogs for several reasons. Blogging is one form of creative writing in a sense that most of the bloggers are expressing their thoughts over their chosen topics. Some write blogs about the environment, some about foods, some about travelling, some about specific hobbies, some about photography, some about cars, some about houses, some about fashion – name any topic and for sure, you will find a blog about it. In order for blogging website of even a single entry in blog to be recognized and have a place in the World Wide Web, it has to be given with catchy title or names. In fact, most of the best blogs today are those having the best blog names. Giving your blog site a good and memorable name is like marketing your blog sites to the public – they will remember it and they will know how to get there.
10. EcoStreet
The name EcoStreet is a smart one in which it will give the readers an idea about who and what this blog site is all about. By just seeing this name, one can infer that the blogs written here are all about the green world. EcoStreet is a blogging site and community that uses the Internet to raise awareness about green and sustainable world consciousness. Through this blog, people can know various things about the green planet and things happening on it. This blogging site has been publishing articles and blogs since 2002.
9. Gristmill
http://grist.org/
The blogging site Gristmill is a portion of the Grist Magazine. What can you expect from this blogging site? You can expect to read and see environmental news feed in daily basis. The blog confers to what the magazine is all about and this is the online presence of the writers of the magazine. If you are into reading stuffs about the environment, this is a blogging site to follow.
8. Environmental Graffiti

This is one of the best blog names and Environmental Graffiti began in May 2007 in Oxford. This blogging site is incredibly awesome because of its content. You will find rich articles about politics, environment and green living. Moreover, this blogging site is created to place Ecology and offbeat articles and news for the people in the environmental community. Examples of people reading this blogging site are Bono of the U2 band and Al Gore.
7. The Oil Drum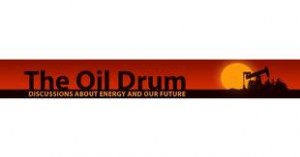 From the name itself, you will have a great idea what the articles are written in this blogging site. The Oil Drum is a blogging community that discusses past and current as well as future issues in the area of oil and energy resources. Articles such as renewable energy, sustainable development, peak oil and other items about energy and the environment are covered in this blogging site. Articles included here are based on scientific and statistical facts and will definitely raise your awareness about the resources of energy in the environment.
6. Green Options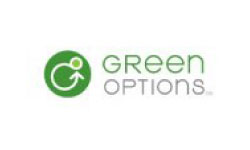 The name of the blog speaks for itself. This blog site is a general environmental blog. The bloggers here are mainly stationed in Berkeley, CA. This blog site has a huge blogging community and the people here are committed to raising environmental awareness, education and discussion to the people. If you want to know the latest news about the happenings in the environment, visit this blog site.
5. World Changing
http://www.worldchanging.com/
The blog site, World Changing, has articles that are covering different tools as well as ideas that will provide assistance in building a better future for every people. Their blog contents are futuristic oriented, yet, it runs the breadth from eco as well as future friendly housing themes to the innovative urban planning. World Changing provide a positive outlook for the reader about the place where they live in.
4. Real Climate
The blog site Real Climate is specializing in the discipline of climate science featuring the latest news, discoveries and many more; but these comes with a twist. The best part of reading the blog written in this blog sites are created and written by the active working climate scientists. Therefore, you can expect reliable articles straight from the experts and you will surely inform the soonest after they post their findings and researches.
3. EcoGeek

You may think that this blog site is another site about the environment. Yes it is, but it is not mainly emphasizing the green, but on the environmentally friendly technology today. What you can find and read here? Gadgets such as tablets, smartphones, laptops, cars and many more that are good for the environment as well as good for you to use – these and other techie stuffs are the contents of this blog site.
2. Inhabitat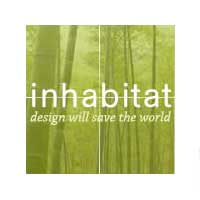 This blog site is one of the pioneering blogs about architecture and design that is environmentally friendly. Inhabitat frequently covers various articles about the sustainable architecture, green design and green living. You can find great ideas here about architecture and design that you can try. This blog site is great for those seeking modern architectural and design articles.
1. Treehugger
http://www.treehugger.com/
Tree hugger blog website is one the best blog names as well as the foremost environmental blogging community in the Internet. Many people are read blog contents of Tree Hugger. This blog site covers almost everything you want to know about the environment. By the way, the Discovery Channel recently bought Treehugger and it worth $10 million.