WordPress is one of the most popular, if not the most popular platform in the world when it comes to blogging and web content management. What makes it more outstanding besides the fact that anyone can use it for free is that it can be customized to tailor your needs. In addition, you can add plugins or "add-ons" to your page which have different uses to make your blog site stand out even more. While there are tons of free plugins that are great enough, there are premium WordPress plugins that are even better because of their awesome features. A small price to pay to make your blog the cream of the crop, here are some of the top premium plugins.
10. wpStickies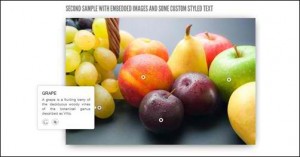 If you are familiar with how picture-tagging with Facebook works, this premium plugin for WordPress works almost in the same way. When you upload photos in your blog you can tag them by using wpStickies. When a visitor hovers over a particular section in the photo, there can either be names or more information about it. Of course, this plugin is customizable so you get to make it work for you.
9. Gravity Forms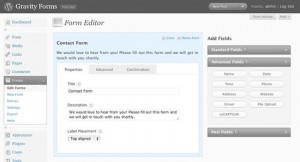 When you have a blog to expand or advertise your business, you need to make sure that your visitors have a way to get in touch with you as well as a method in which they can submit forms (membership, queries). Gravity Forms is a plugin that allows you to easily create web forms. For a single site license, it is priced at $39 which is not that expensive even for start-up businesses.
8. Timeline Slider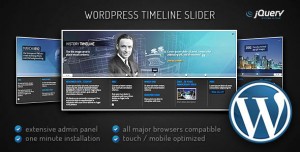 Yes, even WordPress can have a timeline with this very useful plugin. What Timeline Slider is able to offer you is the opportunity to create a timeline on your blog's history. This is so that your visitors will be able to easily see past posts as well as the progress that you have made on your site regarding new additions or momentous occasions. It is very easily customizable, with editing done using the CSS sheet file. The plugin also supports multiple platforms.
7. SEOpressor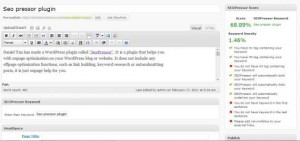 If your goal is to make it on top of search engine results and you are dead serious about making your blog one of the biggest names in Internet history, then you need a premium plugin like SEOpressor. While free ones are good enough, this plugin takes the business of search engine optimization to the next step. As soon as you start using it, the plugin will analyze your headings, density of keywords as well as the links and images you have on your post. It will give you insight on what to do to definitely improve your position in search results. A single site license for SEOpressor costs $47. It is a must-have for bloggers who intend to get their name out there on a professional level.
6. Fanciest Author Box

Other than making your blog popular, your name should also be on the lips of netizens who visit your site. This is why having the premium plugin Fanciest Author Box would be to your advantage. Once you download this plugin, it will automatically add to every post you make (before, after or both) that says something about you. It also has add-ons or "widgets" that can make your visitors reach out for you through Twitter, Facebook as well as Google+. If you ever needed a plugin that will make you famous, this should do the trick.
5. White Label Branding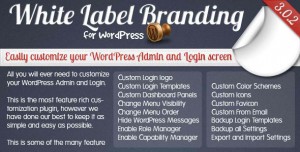 This plugin is best for individuals who build WordPress sites for other people that want to have a professional and complete look as well as feel when the job is done. White Label Branding enables you to have control over the customization over the entire site. From the colour scheme to the placement of the logo, you will have complete control over it. The extended license for this costs $125 while the regular license costs only $25.
4. WordPress E-mail Newsletter Plugin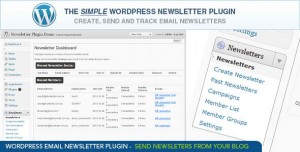 Reaching your visitors and members is an important part of maintaining your blog's relevance, which is why sending out newsletters on a regular basis is crucial. The WordPress E-mail Newsletter plugin is designed to help you send bulk e-mails quickly from your WordPress database. Reaching your audience has never been easier with this plugin as part of your arsenal.
3. WP Video Gallery
What would a blog site be if it did not contain multiple forms of media, right? Regardless of what your topic is, a video would sometimes help explain better than words. The WP Video Gallery is a plugin for WordPress that is compatible with desktop computers, tablets, smart phones and can feed videos from multiple sites on the Internet. For $15 for a regular license, this plugin is an absolute steal!
2. Magic Members
Sometimes, segregating your members can be good for your site as it allows you to discern between paying ones and visitors that seldom drop by. To give additional incentives for your paying members, Magic Members is a plugin that allows you to build a site that is closed for non-paying members. There are tons of features in which you can add premium content. Plus, having this will encourage non-paying members to start dishing out some dough.
1. Special Recent Posts PRO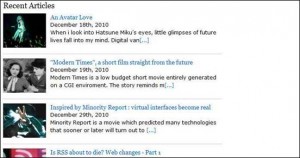 Who says that past posts are not as equally important as recent ones? With Special Recent Posts PRO as a plugin in your WordPress blog site, you will be able to highlight past posts with thumbnails which display them. There are over 60 customization options and you can resize your thumbnails to suit the look of your blog. This can be very useful especially if you have a blog that is informative. Past posts can be buried mostly because of updated content. This way, your visitors will be able to catch a glimpse of past posts that could be of great interest to them.